MediaTek claims to be the world's largest SoC manufacturer.
Many smartphones have included MediaTek Dimensity and Helio chips this year, and they appear to have performed well globally.
MediaTek Claims it is The Biggest SoC Maker
Although Taiwanese chipmaker MediaTek may not be everyone's favorite smartphone chipmaker, it has been used by far more people than you might expect. MediaTek has now become the world's largest system-on-chip (SoC) producer, according to the company's third-quarter earnings call today.
"We are currently the world's largest smartphone SoC manufacturer... According to a tweet by Brian Ma of the International Data Corporation (IDC), the business indicated on the call that "our Android smartphone market share in North America will approach 35 percent in 2021." He tweeted it just a few hours ago, probably while sitting in an analyst's seat listening to the conference.
MTK earnings: "we are now the largest smartphone SoC maker globally...our Android smartphone market share in North America will exceed 35% in 2021"

— Bryan Ma (@bryanbma) October 26, 2021
The fabless semiconductor manufacturer reported NT$131,074 million in third-quarter earnings, up 4.3 percent from the previous quarter and 34.7 percent from the same quarter the previous year. The company noted in a news release that "the greater quarter-over-quarter and year-over-year revenues were mainly benefited from migrations to higher product specifications or higher demand for all key product lines."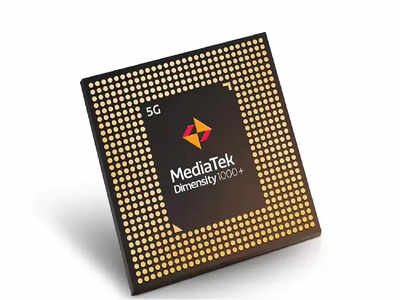 Although MediaTek's chips aren't usually regarded as a top choice for smartphone processors these days, the company's chips have long had a sizable market share. Although Qualcomm's chips are still favored for flagship handsets, MediaTek's third-quarter earnings demonstrate that its Helio and Dimensity chips have performed well.
The MediaTek Helio G35 SoC was used in the Poco C31 smartphone, which was released last month. This year, companies such as Oppo, Xiaomi, Realme, Nokia, and even Samsung adopted MediaTek CPUs in their smartphones.
What's more, MediaTek's market share in the North American market is expected to exceed 35%. This could indicate that the company's high-end CPUs are being favored for more powerful smartphones, or that the sale of more cheap devices in those regions is increasing. The majority of the US and neighboring markets manufacture bigger volumes of higher-priced devices.
The Xiaomi Redmi Note 10T and Redmi Note 10T 5G are two such devices that use MediaTek processors. The OnePlus Nord 2 uses the MediaTek Dimensity 1200 MT6893 chip, whereas the other two use the MediaTek Dimensity 700 chip.