GRID Legends Review: Come for the gameplay, but stay for the amazing story mode.
The long-running arcade racing series gets a new entry.
GRID Legends Review
GRID Legends is the latest installment in the long-running series, which dates back to 1998 in the game industry. While later games took on the GRID label, the series has been around for a little over two decades and was created by Codemasters, a well-known racing game studio. The games were known as TOCA in the late 1990s and early 2000s (Touring Car Championship).
F1 2021 Season, The 10 Biggest Fixes The Game Needs
Despite the fact that the series has been around for a long time, I was never a fan of it because I preferred the simulation-style feel provided by games like Gran Turismo or even Codemaster's F1 series. So, GRID Legends was essentially my introduction to the series, and over time, I came to appreciate the sim-style racer's exterior while maintaining the core dynamics of an arcade racer.
To some, the game's adherence to the arcade feel may be off-putting; nevertheless, for others, it may be the reason they choose this game over others that are a touch too difficult to access. GRID Legends is a hybrid game that sits somewhere between Hollywood-style arcade games like Need for Speed and simulation-heavy experiences like Codemasters' F1 or Asseto Corza. GRID Legends may be a fun, informal experience with a lot more to offer than it appears at first glance, depending on how you prefer your racers.
Also Read: Elden Ring review: Game of Thrones meets Dark Souls
GRID Legends – The Sim-Cade Racing Game for Everyone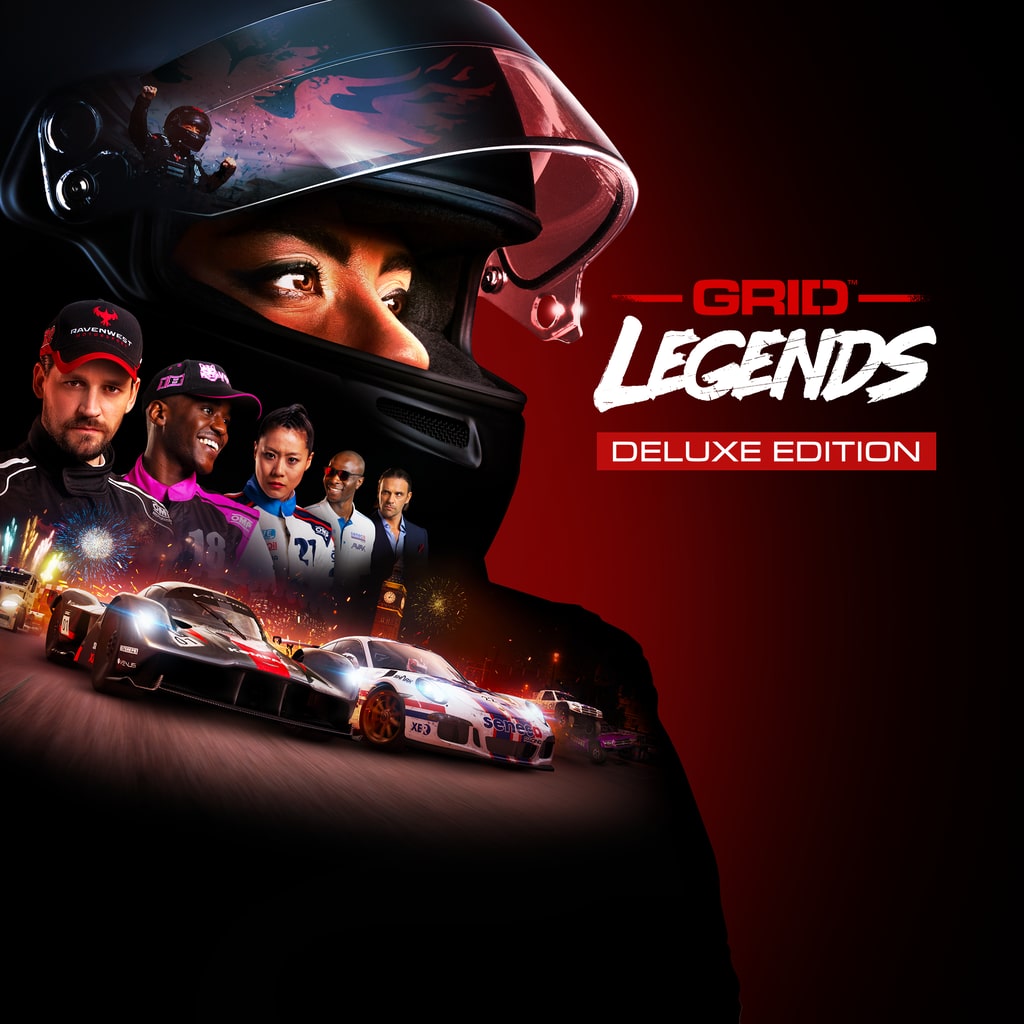 GRID Legends, in my opinion, is ideal for those who prefer arcade racing games but are also interested in the simulation side of racers. Players may wish to transition from illegal street racing to professional, sanctioned racing, where they can manage their car, team, and conduct some off-track business. GRID Legends fills that void by offering a wide range of accessible, straightforward, and enjoyable arcade racing experiences without bogging it down with technical racing terminologies or requiring players to tune and align their vehicles.
All of that sounds fairly typical and bland at this point, and based on what I've seen from previous games in the series, they've been offering precisely that - so what does GRID Legends have to offer that the previous two games haven't?
For one thing, the game succeeds greatest in the story mode, which is perhaps the most unlikely of settings. This caught me off guard, but I immediately realized that, based on my research of previous games, Codemasters has always placed a great emphasis on storytelling and off-the-beaten-path drama in this series, and it appears that they have delivered once again.
Story – Drive to Survive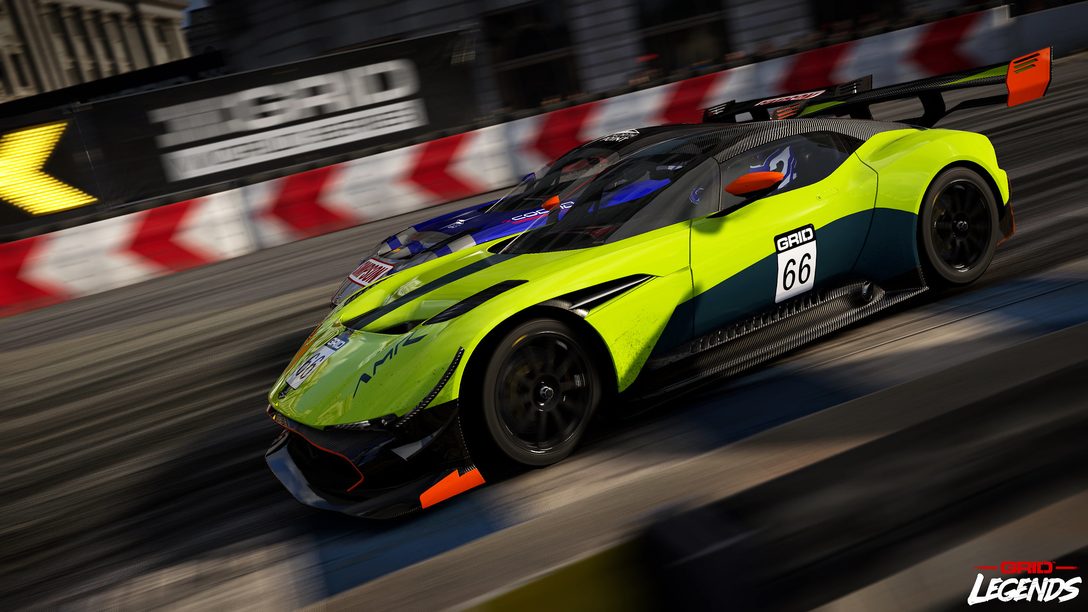 F1 has always been one of the most popular motorsports in the world, with millions tuning in each year to see the finest drivers in the world compete in a variety of circuits across the world. While this has been the case for much of the sport's existence, 2019 saw a significant increase in audience numbers as Formula 1 exploded into the mainstream and became a prominent part of the pop culture debate.
Drive to Survive, a blockbuster Netflix documentary was the catalyst for this. The documentary was clearly responsible for a significant amount of the new audience, but its impact can also be felt throughout GRID Legends. The story is told as a documentary in the vein of Drive to Survive, with the filmmakers interviewing drivers, team principals, and covering all kinds of off-track drama.
For starters, this offers a level of immersion that many players may like, as it doesn't go as overboard with its live-action sequences as some racing games do (we're looking at you, Need for Speed). In F1 2021, Codemasters achieved a similar achievement with their 'Braking Point' Story Mode, but it wasn't done with the same delicacy as GRID Legends.
The story is highly interesting, and there are what I assume are callbacks and throwbacks to prior games in the series, as I could tell certain character revelations meant more than I could comprehend. Fans of the older games may find it doubly delightful because they will have a comprehensive understanding of what everything meant in the context of the series.
The Story mode's gameplay is rather conventional; it aims to ease players into the game by introducing them to the mechanics and various types of races. For all intents and purposes, it is a tutorial mode that does not provide much guidance, as the only control players have in the game is during the race and some tuning before each race.
The performances of the acting talent engaged are a key highlight of the Story Mode. Almost all of the performers rose to the occasion and did an excellent job, but it was Ncuti Gatwa from the hit Netflix series Sex Education who managed to steal the show and offer the most entertaining and memorable scenes. His persona added a lot of levity and amusement to the plot, and his easy charisma was one of the main reasons I overcame my customary cynicism and dislike for racing games' story modes.
One of the reasons I enjoy racing games without a story mode is that it allows me to create my own stories in my head and lead my team to victory in my own unique style. Imagine events and rivalries on the track and resolve them in my brain. GRID Legends, on the other hand, was a pleasant surprise, with a Story mode that I enjoyed and could revisit again to see Ncuti Gatwa's sequences.
Gameplay and Performance
GRID Legends is one of the more visually appealing games I've played on my PS5, and the weather effects make for some interesting images and even gameplay opportunities. The lack of a photo mode was a huge letdown here because the attention to detail in terms of the tracks and overall lighting was very remarkable and deserves a lot of praise.
The game ran at a steady 50-60 FPS with almost no framerate drops or texture pop-ins during my gameplay, but there were a few hitches. The material on the steering wheel of my Super Truck seemed to vanish and reappear for no apparent reason on a specific circuit, I believe Moscow. In addition, the shadows were periodically displayed at extremely low resolutions, but this didn't happen frequently enough to be a serious annoyance.
When it comes to racing games, I'm always interested in seeing how the developers add haptic feedback for the controllers. To put it another way, Dualsense's Adaptive Triggers and Haptic Feedback technology provide developers a lot of leeway in creating unique gameplay experiences for players.
GRID Legends did a good job at it, particularly when it came to braking. When the player abruptly brakes into a fast turn, the L2 button receives significant input and pushes back against the player's finger, giving the player a sense of loss of control. The accelerator worked in a fairly typical manner, with nothing particularly noteworthy.
The visual damage the vehicles receive during the race is easily one of the most striking features of the presentation that corresponds to gameplay. Super Trucks, in particular, exhibit the most indications of damage, and witnessing automobile pieces just hanging on in a steep turn is something I never tire of seeing.
There's a lot to like here in terms of gameplay versatility, with a Race Creator that lets players build their own races and choose things like Discipline, Class, and Vehicles. The Race Creator is entertaining for a time, but gamers will eventually move on to the Career or Online Multiplayer.
Selecting Quick Match in Online Multiplayer will toss players into the middle of an active race, allowing them to take control of an AI driver in the process. The player's success is determined not by their ultimate position, but by how far they were able to progress from their initial starting point. As a result, Multiplayer is both speedy and fair.
While the gameplay is sleek, responsive, and – most crucially for an arcade racer – fast and action-packed, GRID Legends is nothing new to gamers. While there are some off-track activities, such as leveling up your Partner or Engineer or obtaining Sponsors, they aren't quite as extensive as those seen in Formula One. GRID Legends, rather than trying out a lot of new things on the surface, sticks to only a few modes, but even those aren't explored as much as gamers would like.
Customizing and leveling up your squad is entertaining for a while, but once players have progressed past the Rookie and Semi-Pro stages, there aren't many options. Everything appears to be rather typical, as Codemasters appear to be unwilling to take any risks. Apart from its superb Story mode, GRID Legends lacks a true sense of self. It strives to be a sim experience with the aforementioned team-related tasks and data, but its gameplay and lack of true advancement knock it down in that regard.
GRID Legends is a fantastic game, but only in portions since it falls short in every category except Story mode. Even still, it's not enough for the game to be a full knockout, because a story can only impress you so many times with its charm and earnest presentation. The game is visually and acoustically amazing, but I'm willing to guess that it won't be as technically impressive as something like Gran Turismo 7, which is set to be next week and is priced similarly to GRID Legends.
Also Read: Forza Horizon 4 Series 36 Update Forza Horizon Review
Final Score – GRID Legends
GRID Legends gets a lot of things right, like the exciting, arcade gameplay and beautiful plot, but it doesn't stand out from the crowd. It contains features that appear to be exciting on the surface, but they ultimately lack depth and pale in comparison to what its competitors are accomplishing.
In many aspects, the game appears to be Codemasters' attempt to provide a pro-circuit alternative to Need for Speed, which appears to have abandoned series like Pro Street (a personal favorite). Despite its serious attempts at variety and ambition, the game ultimately lacks in both variety and distinctiveness.
The game is still a great introduction to the GRID series, and if Codemasters implements the fan-favorite feature, it may even bloom into a couch multiplayer game. This game has the potential to become a party favourite if the makers increase the arcade-ness of it all and include features like a couch co-op split-screen mode, as the game is calling for all kinds of carnage.
The game is currently available for purchase on PlayStation 4, PlayStation 5, Xbox One, and Microsoft Windows.